By David Dutcher

Mail may have been around for centuries, but that doesn't mean your approach to mail should stay stuck in the past. When it comes to staying up to date, is your firm a "rolling stone," or is it "gathering moss?"
"Many times we find our clients do things a certain way because that's the way they've always done it," says Dave Neal, Vice President at IMAILTRACKING, a mail fulfillment vendor in San Diego, California. "Using the older style green cards for their Certified Mail return receipts is a good example. Initially, they want to stay with green cards because they are familiar, but once we show them how much easier it is to work with the newer Electronic return receipts offered by the USPS, they make the change. The extra USPS savings make it an easy sell to their executive teams."
Time to Change
It has been 450 years since mail carriers began tracking Registered mail, almost 60 years since the introduction of Certified mail and the venerable green card, and a decade has passed since the first electronic green cards became available. Innovation and change may come slowly to the postal service, but today's companies can't afford to wait if they want to keep pace with their competition.
Until 1955, if you wanted to make sure the United States Postal Service successfully delivered your legal documents, your only option was to use Registered Mail. It was a premium service designed for maximum security, tested and proven since its invention 400 years earlier during the turbulent reign of Mary I, Queen of England. But that kind of security wasn't cheap—and not always necessary. The 1950s were a far cry from Tudor England and by then most Americans were not concerned about having their mail intercepted. They simply wanted to know, "Did my letter make it through? And who was it delivered to?"
Certified Mail Was Born.
Though not as daring and adventurous as the Pony Express (1860) or as exciting as Air Mail (1918), Certified mail was an important postal innovation. It provided the tracking and delivery confirmation of Registered mail, but at a more affordable price. Today, U.S. businesses and law firms rely on it more than ever before.  It is a service woven into the very fabric of our state and federal regulations as the preferred way to make sure important notices are sent and received. The return receipt option offers proof of delivery that is persuasive, should a dispute arise.
Green Is Good, But Not Perfect
Return Receipt "green cards," though useful, have two big drawbacks that until recently were difficult or impossible to overcome. First, green cards have always been labor intensive to produce. Early dot matrix printers and custom software sped up the process of adding addresses and checking boxes on the green cards, but the equipment was bulky, noisy and expensive—a solution for only the heaviest users.
The second challenge arises when green cards are returned. Piles and piles of green cards have to be sorted, filed, scanned, recorded or otherwise processed by hand before they go into a long and expensive state of suspended animation in storage. That is, of course, if they come back at all—as much as 3-5% are lost, mis-delivered or destroyed before making it back to the original sender. In 2003, the USPS brought return receipts into the 21st century, offering a digital return receipt in place of the green card.
Electronic Return Receipts
Not familiar with the eRR process? It's simple. Instead of adding a green card to the outgoing envelope, users electronically transmit details about their Certified mail with eRR option to the USPS. This can be done at a participating Post Office, or more often using a third party website or software.
When your letter is delivered, the mail carrier obtains the recipient's signature on a digital device or on a PS Form 3849.  The signature is then used to prepare the eRR PDF which can be retrieved from the USPS "Track & Confirm" website or sent directly to your case management system by your mail vendor. Firms generating large amounts of Certified mail are frequently turning to innovative third party mail fulfillment vendors to do this work for them. Integration between their case management system and the mail vendor automates the entire process for the greatest efficiency.
Benefits
eRR's benefits are significant:
Save at the Post Office: The most obvious benefit is lower USPS costs. Because green cards require more USPS labor to sort and deliver, the USPS charges $1.15 MORE for green cards than for the eRR option. That adds up fast!
Save on Production Costs: The eRR option eliminates the need for custom printed forms and envelopes that are expensive to purchase and store.
Save on Labor: Eliminates the labor-intensive process of filling out, tracking, filing, storing and retrieving green cards.
Save Time: Speeds up the process of retrieving and using return receipts as proof of delivery when needed for audits or litigation.
Save Cards: Prevents loss of green cards by the USPS during the return mail trip.
Save the Planet: eRR's don't consume precious resources to produce or transport.
If your firm is still using Green Card return receipts, now is a great time to take advantage of the cost and labor saving benefits of Electronic return receipts.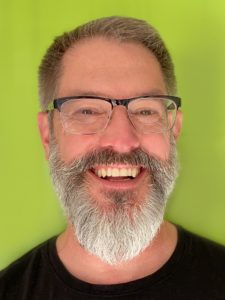 David Dutcher
858.768.2817
David.Dutcher@imailtracking.com