If you send Certified Mail with Return Receipt Requested (either in the traditional green card format or the newer electronic version), please be aware that some USPS mail carriers are now using a contact-less approach to this process.
iMailTracking is starting to see return receipts that are not signed by the recipient listed on the letter, nor are they signed by anyone at the destination location. Instead, the mail carrier is signing the return receipt themselves. We contacted the USPS and they confirmed this is being done.
This process does not appear to be uniform. Some carriers are signing their names and then marking the "Agent" box next to their signature. Others are simply writing "COVID-19," "C19," or some other indication that the letter was delivered and accepted.
Here is what the USPS has published regarding mail delivery that requires a signature:
We recognize the close proximity and additional handling that occurs when employees must ask customers for a signature and government issued identification when required. To reduce health risks, we are temporarily modifying customer signature capture procedures. Effective immediately and until further notice, our employees will follow the temporary process below for signature service items. This process applies to all letter carriers:
 Avoid ringing the doorbell when possible. Knock on the customer's door. Avoid areas that may be frequently touched when knocking.
While maintaining a safe, appropriate distance, employees will request the customer's first initial and last name.
For increased safety, employees will ask the customer to step back a safe distance or close the screen door/door so that they may leave the item in the mail receptacle or appropriate location by the customer door.
If there is no response, employees will follow the normal Notice Left process.
If there are delivery points on the route where social distancing recommendations are difficult to follow, alternative delivery methods can be explored. (Industry Alert – 3/20/20 https://faq.usps.com/s/article/USPS-Coronavirus-Updates-for-Residential-Customers#mailing_shipping)
If your work product relies on signed return receipts, please examine them carefully before presenting them to your clients, or as part of any legal filing or proceeding.
Sincerely,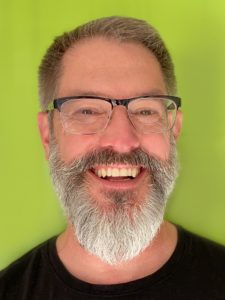 David Dutcher
858.768.2817
David.Dutcher@imailtracking.com