As iMailTracking continues to support clients forced to transition to a remote-work environment, here are two more ways we can help:
Web Ordering System to Supplement Your Integration
If you have traditionally submitted mail orders through a case management system that is integrated with iMailTracking, you may not be aware that we also offer a standalone web-based ordering system which adds flexibility and can help fill workflow gaps now that your employees are working from home.
Our web system allows you to quickly and easily upload recipient lists and documents without any programming necessary. It's the perfect addition to your mail toolbox. In less than a minute you can send 1, 100, or 1,000 letters—all at the push of a button. If you'd like to see how easy it is to use, please call or reply and we'll set up a short demo to get you rolling.
Credit Cards Accepted!
We understand that recent government and industry rules have had a dramatic impact on our clients, and there will be significant financial challenges ahead. To help provide more payment flexibility, iMailTracking now accepts payment by credit card.
Because pass-through USPS fees make up such a large portion of each monthly invoice, we will add a 2.75% processing fee for all credit card payments.
If you would like to take advantage of this payment option, please contact us and we'll be happy to send you an authorization form.
Spread the Word
We're all in this together. Know anyone else who's been locked out of their office and could use iMailTracking's help? Tell them to give us a ring.
And if there is anything else we can do to make things easier for you, just let us know. We're at your service.
Sincerely,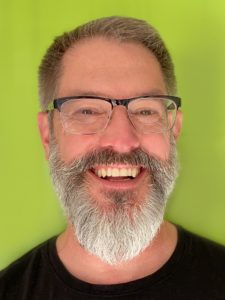 David Dutcher
858.768.2817
David.Dutcher@imailtracking.com